Chairman Message
Dear Friends, Greetings! With immense pride and great pleasure I welcome you to Virudhunagar S. Vellaichamy Nadar Polytechnic College Website……
View More
Principal Message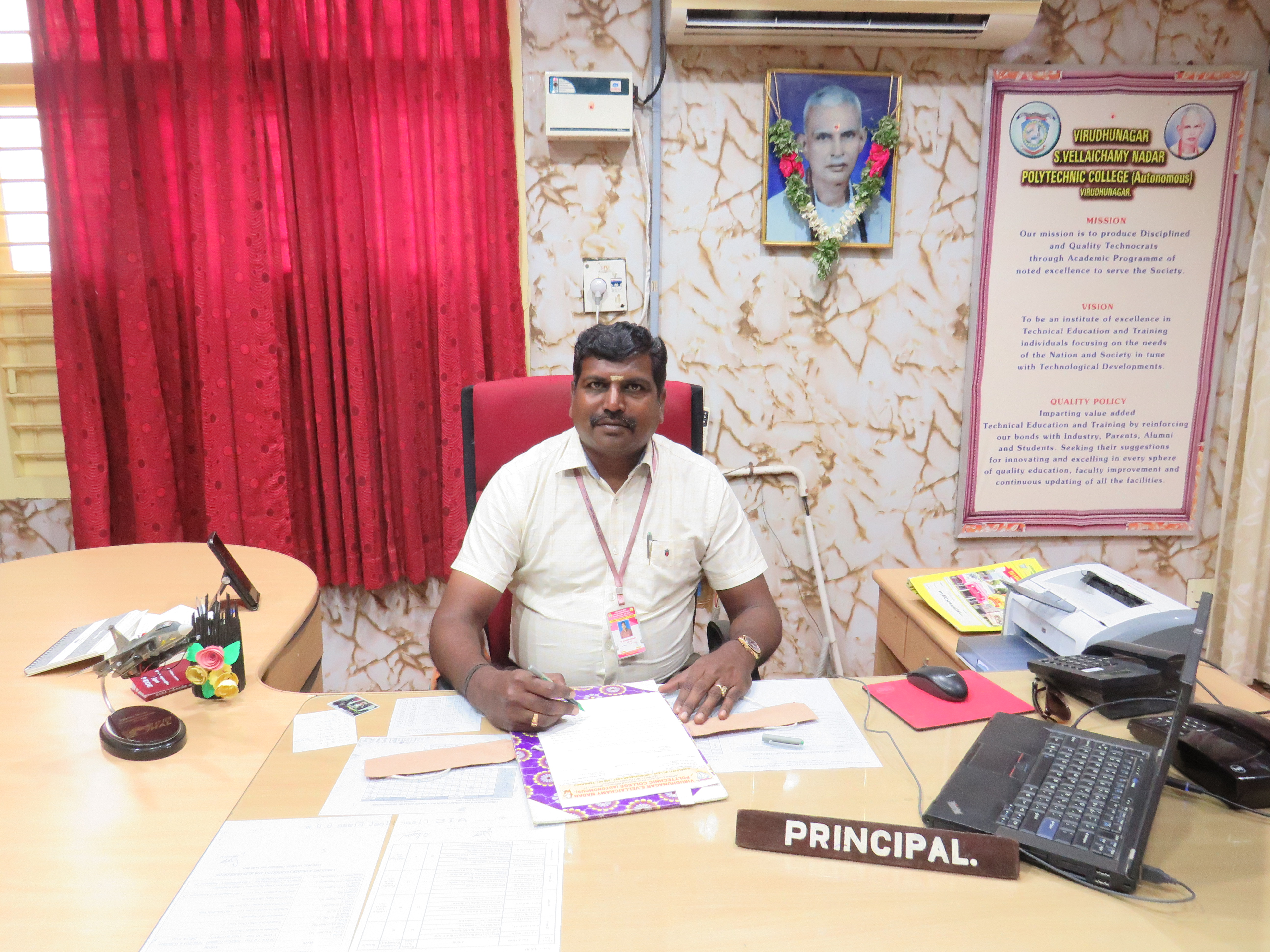 Our institution, Virudhunagar S. Vellaichamy Nadar Polytechnic College, Virudhunagar was started with a noble intention....
View More
OUR GOALS
Vision
To be an Institute of Excellence in Technical Education and Training of individuals , Focusing on the needs of the Nation and Society in tune with Technological Developments
Mission
Our Mission is to Produce Disciplined and Quality Technocrats through Academic Programme of Noted Excellence to Serve the Society
ABOUT VSVN POLYTECHNIC COLLEGE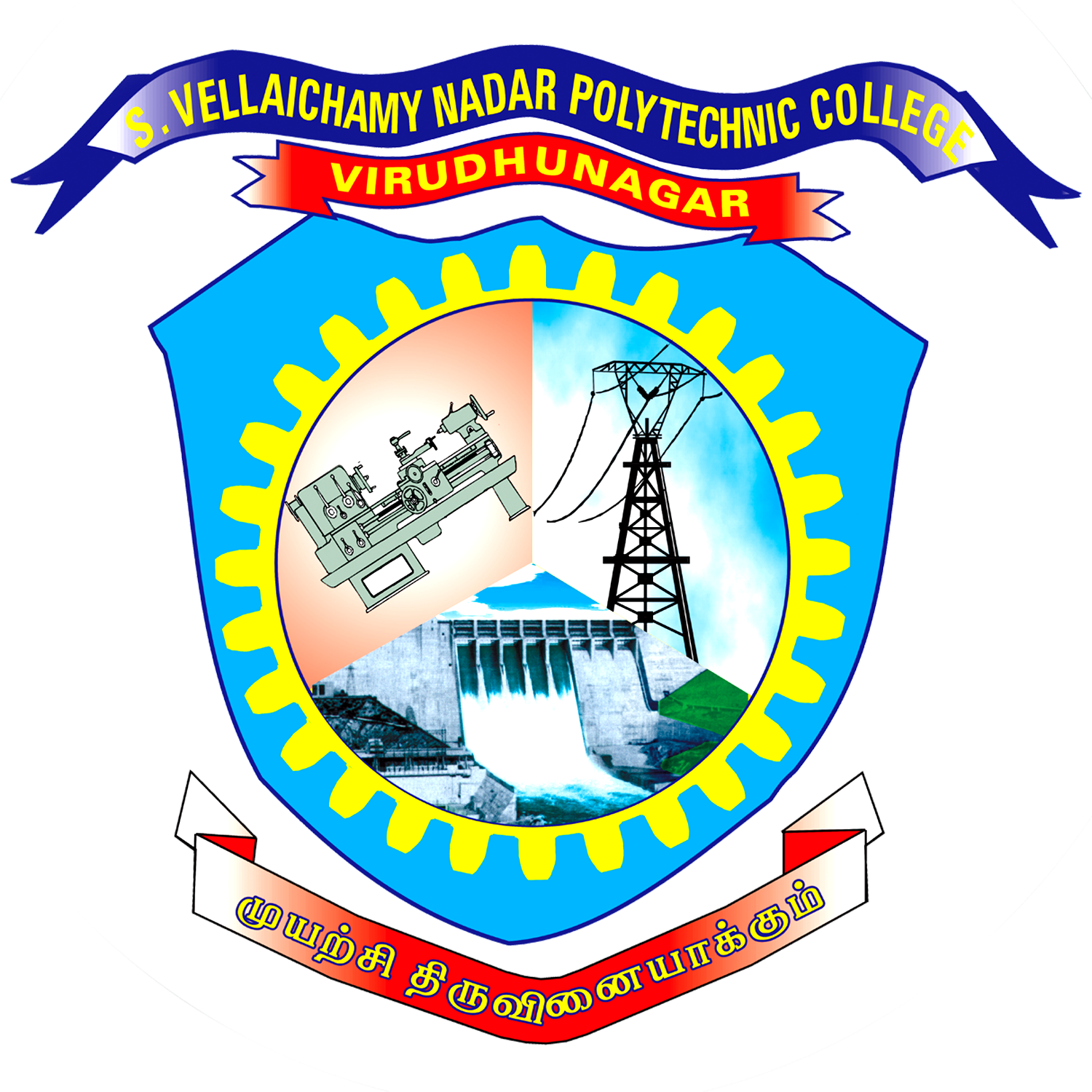 As a result of rapid industrialization intense effects were made all over the country to uplift the country's economy with industrial bias. Any under developed country will face innumerable problems and difficulties while undertaking vast schemes. One such difficulty was the publicity of Engineering and Technological personal needed to man such ambitious schemes. This posed a serious challenge. To meet this challenge, the All India Council for Technical Education formulated a scheme for the establishment of Engineering Colleges and Polytechnics in suitable places all over the country.
Get Touch with Us
VSVN POLYTECHNIC COLLEGE,Virudhunagar-626001
vsvnpoly@gmail.com
04562-280173